Aging IQ is a news aggregate designed to create a location for all of your senior news from holiday meal ideas to cutting edge research. The below article was originally posted on their website by the author below.
You don't have to be a child begging for candy, or a student trying to impress friends at a costume contest, to enjoy dressing up in costume! Halloween gives us all permission to have a little fun by being something we aren't, no matter what age you are. We've rounded up some older folks who know how to do it right. Me? Hey, even though I am now officially eligible for a Senior Discount, I'll probably just spend Halloween handing out candy. But if I had a little extra time, I might make a costume like these folks to wear while I'm greeting those trick-or-treaters. They are inspiring!
1. Wonder Woman
Redditor popofcolor ordered a Wonder Woman costume online, and found it was a little too big. However it fit her grandmother just fine -and she looks "Wonder"-ful!
2-3. The Queen of Hearts and the Mad Hatter
Heather's Dad threw a Halloween costume party for friends and family in 2011, and her grandparents made the most of it. Here they are as the Queen of Hearts and the Mad Hatter.
4. The Silent Knight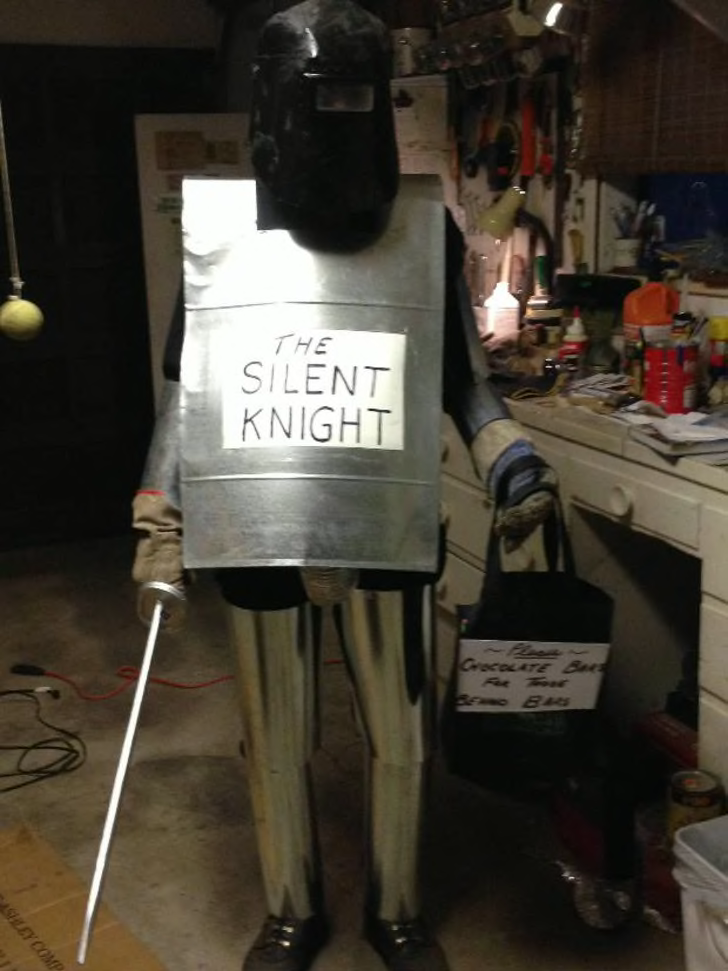 Redditor thebobsta's grandpa made his own Halloween costume out of building materials in his shop. Not only did it turn out to be awesome, but the title gives us a little preview of Christmas dad jokes.
5. Super Mamika
French photographer Sacha Goldberger took a fanciful series of photographs of his grandmother Frederika in a super hero costume. She was 91 years old at the time, and Goldberger wanted to cheer her up. It worked! The photos gave "Mamika" a new hobby, and she became her grandson's favorite model. In 2010, the photos went viral because everyone loved to see Mamika as a superhero. You can see the rest of the series here, a Star Wars photo shoot from 2012 here, and more photos at Mamika's MySpace gallery.
6. Venture Brothers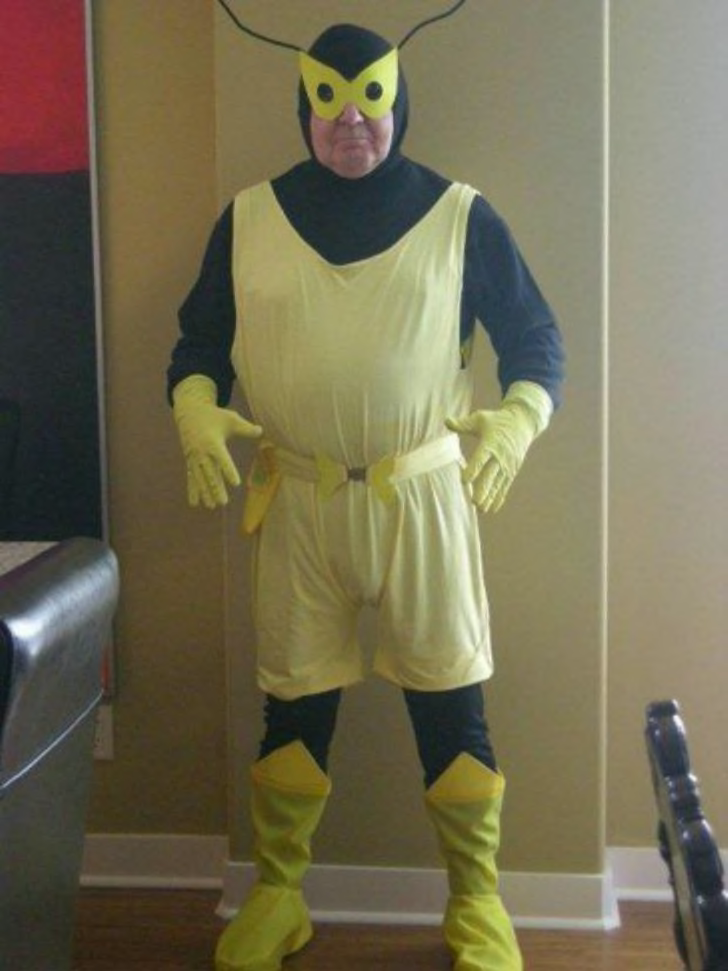 Redditor seniorfart wanted a Venture Brothers costume a couple of years ago. His grandmother was nice enough to make one for him, and his grandfather was kind enough to model it for a picture!
7-8. Popeye and Olive Oyl
Olive Oyl and Popeye are looking pretty spry in their old age! It must be the spinach. DTJAAAAM (David Ngo) spotted this…
This article was sourced from Mental Floss.