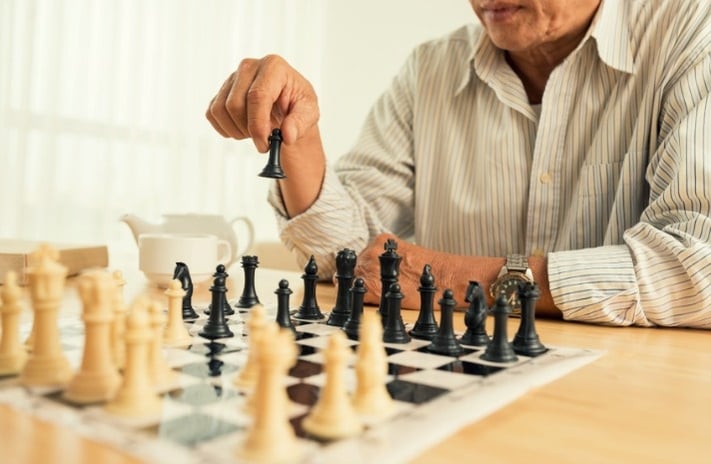 Assisted living no longer means retiring to a rocking chair to watch TV and occasionally play bingo. Today's seniors demand adventure, plenty of stimulation, and a chance to learn something new. Indeed, most assisted living residents find that they have many more opportunities for engagement than they ever had at home. Check out these great options, which you may find at your local senior living community.
1. Group Exercise Classes
Group exercises, like yoga, tai chi, or Feldenkrais, are fun and social ways to improve flexibility and balance, which are key to preventing falls in older adults. Some communities offer chair exercise classes, while others may offer water aerobics programs, which can appeal to seniors who are living with arthritis.
2. Wii Sports
The senior in your life may not be able to shoot baskets anymore, but Nintendo's Wii interactive console games, in which you move your body instead of pressing buttons or using a joystick, offer a nice alternative. There are a variety of games that the sports-minded seniors can play, including bowling, tennis, and golf, as well as the aforementioned basketball.
3. Walking Clubs
Walking around the community is an easy way for a senior to keep active, and can be a good avenue to making friends. Some communities even arrange transportation so that club members can walk in a nearby park or on a walking path.
4. Gardening Clubs
Gardening is a superb way to go outside and stay active and connected to others. Digging in the dirt and planting and…
This article was sourced from the Arbor Company.