Age doesn't matter: Everyone is a kid at Walt Disney World!
My parents are largely responsible for my love of Disney travel. They first took me and my little sister to Walt Disney World in 1976. And Disney has been our vacation of choice ever since then.
It didn't take my parents long to figure out that going to Walt Disney World was amazing even when they (GASP) didn't take the rest of their family. Now they are Disney Vacation Club members, and visit Walt Disney World all on their own, just the two of them, as often as they can. Since they don't have to worry about their grandkids' school schedules, it gives them the opportunity to visit when the weather is usually nicer and the crowds are historically lower.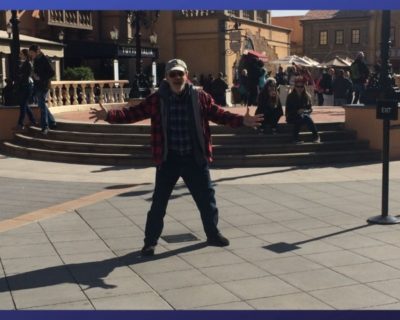 My Dad loves World Showcase!
I recently asked them what it was like to visit Walt Disney World as senior citizens, and what they said both surprised and delighted me. Here are my parents' tips for enjoying a seniors-only trip to Walt Disney World:
WHERE TO STAY
My parents agree that Deluxe is the best way to go, not necessarily for all the amenities, but because of location. They told me that at their age, leaving the parks for a rest in the middle of the day is crucial, and the Deluxe resorts simply offer the best transportation to and from the parks. It's for this reason that my parents' home resort with the Disney Vacation Club is the Polynesian Village Resort.
My Mom puts it best: "Stay on property in a place where you can get back to your room ASAP." My Dad emphasizes that you'll want to stay close to whatever park you plan on spending the most time at: "I recommend the Yacht or Beach Club for the easy access to EPCOT's World Showcase. We love to spend time in the countries, eating great food, wine and dessert"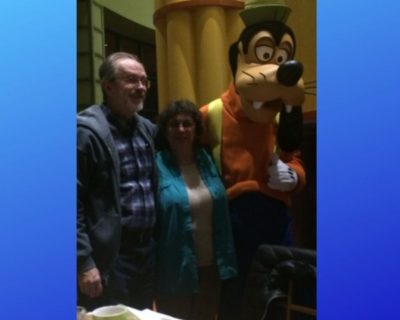 Goofy greets guests of all ages!
HOW MANY DAYS TO STAY
Both my parents said that no matter how long you stay, make sure that you don't try to cram your entire vacation full of park time. My Dad put it this way: "Don't overdo, plan some down time and get a good night's sleep." And my Mom joked, "Stay for as…
This article was sourced from The Mouse For Less.