She may be turning 100 years old – but Lil Thomas is still the youngster when it comes to her sister.
Lil, of Newport, has just become a centenarian, following in the footsteps of her 108-year-old sister, Amy Winifred Hawkin.
With a combined age of 208, they are thought to be among the oldest living sisters in Wales.
Between them, they have received six birthday cards from the Queen.
Both sisters have received one to mark their 100th, while Amy – known as Win – was also sent a card when she turned 105 and has had one every year since.
Born a year after the end of World War One, Lil was Wales' first female bus conductor in World War Two between her career as an entertainer.
Having grown up in the Pillgwenlly area of the city, she was a natural performer.
"I was fortunate to have a pitch perfect voice at the age of two," she said.
"It was like Katherine Jenkins – but just not trained."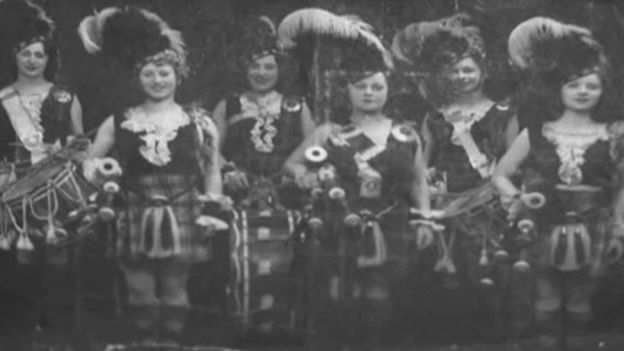 It was little surprise that she was soon a regular on the stage of Newport's Empire Theatre, singing, tap dancing and playing the accordion while her older sister was part of a dance troupe and known as "the highest kicker in Wales".
With the outbreak of war in 1939, Lil volunteered to be a bus conductor.
"Conductresses were needed during the war because of the black out and there were a lot of Irish boys working here who…
This article was sourced from BBC.